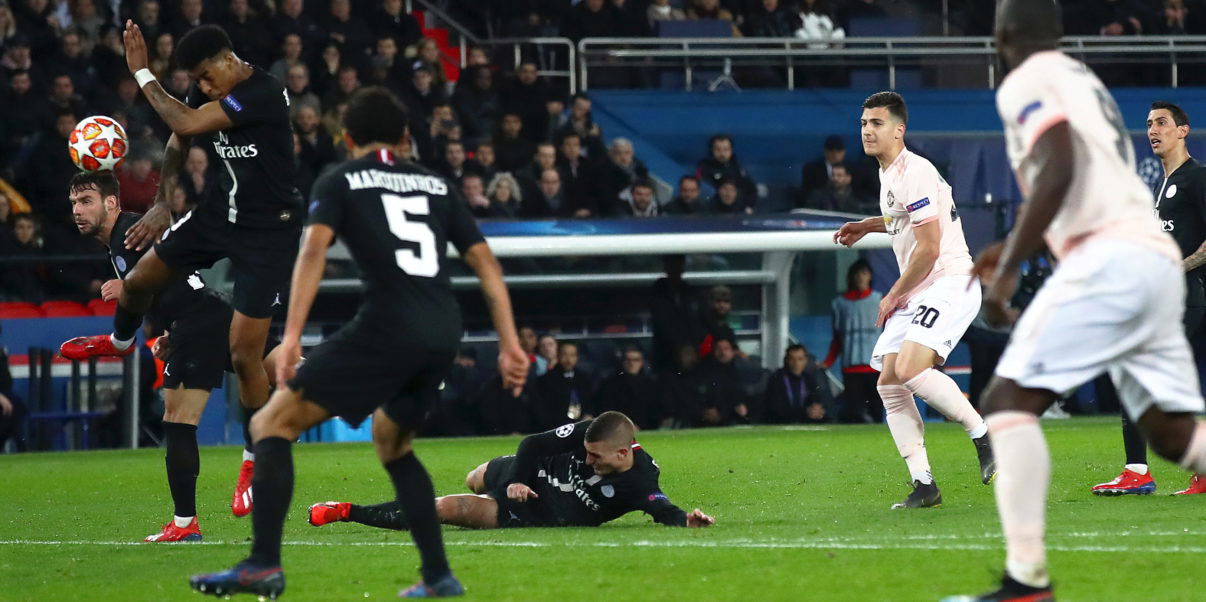 UEFA say Man United were correctly awarded a penalty against PSG
UEFA have released a statement which confirmed that the VAR decision that awarded Manchester United a late penalty against Paris Saint-Germain was correct.
Prenel Kimpembe was adjudged to have handled the ball by the referee after he used VAR to take another look at the incident.
There was plenty of uproar after the fact, with many fans and pundits thinking it was a harsh decision, but UEFA's statement says the referee was correct to award the spot-kick.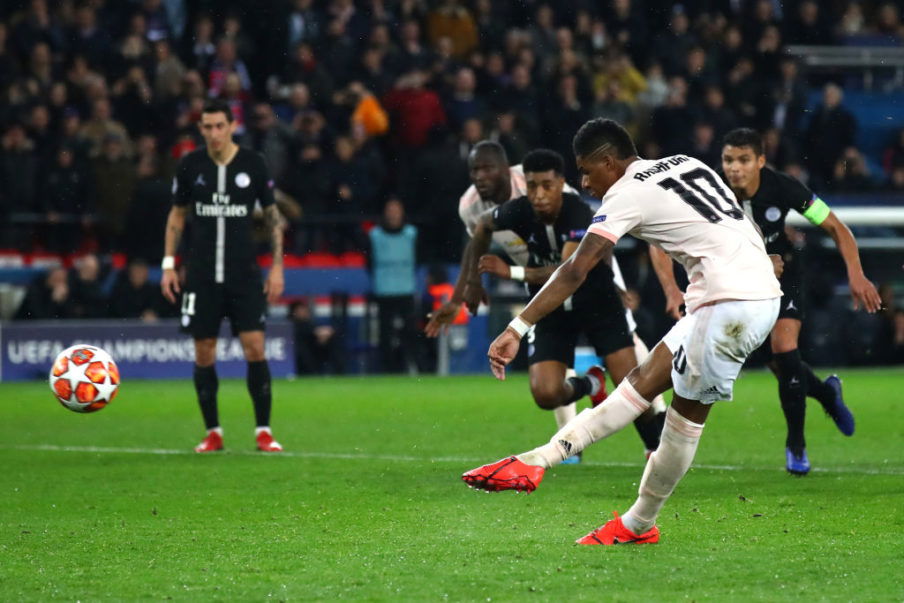 The statement read as follows:
The VAR, after checking various different angles available to him, recommended to the referee an on-field review following the penalty area incident.
Given that the referee did not recognise the incident clearly during live play (referred to as serious missed incident in the VAR protocol) an on-field review was conducted.
Following the on-field review, the referee confirmed that the distance that the ball travelled was not short and the impact could therefore not be unexpected. The defender's arm was not close to the body, which made the defender's body bigger thus resulting in the ball being stopped from travelling in the direction of the goal. The referee, therefore, awarded a penalty kick.
All the above-mentioned decisions were made in full compliance with the VAR protocol.
Marcus Rashford converted the penalty past Gianluigi Buffon to send United through to the Champions League quarter-final as they won 3-1 on the night in Paris, meaning they went through on away goals with the tie finishing 3-3 on aggregate.
---