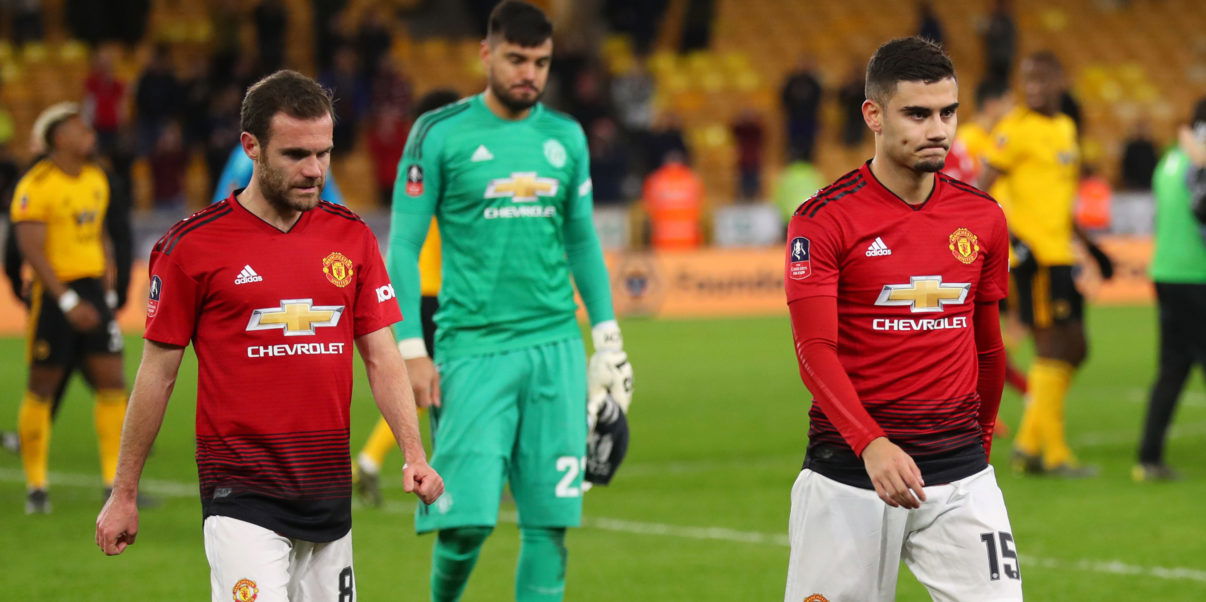 Four Findings: Wolves 2-1 Manchester United
Wolverhampton Wanderers reached the FA Cup semi-final with a victory over Manchester United at a thunderous Molineux Stadium, thanks to a tremendous second-half performance from Nuno Espírito Santo's men.
The second 45 was a huge contrast to the first, in both tempo and United's performance. The Red Devils seemingly fell apart at the blow of the referee's whistle after the break, and Wolves quickly took advantage of this.
After a magnificent, typical number 9 performance from the Wolves centre forward, Raul Jimenez topped off his wonderful performance, by getting the games first goal, with a fantastically taken finish inside the area.
United failed to reply to Wolves' lead and were punished from their lack of tenacity, as Diogo Jota quickly added to the home sides goal tally with a passionately taken finish, as he rifled the ball past a beaten United defence and keeper.
There was a late consolation goal from Marcus Rashford, but his tidy finish was met with an ironic roar from the United's fans, with the 94th-minute strike proving too little too late.
This defeat was Ole Gunnar Solksjaer's third defeat as United manager, and the first time he has faced consecutive defeats at the helm.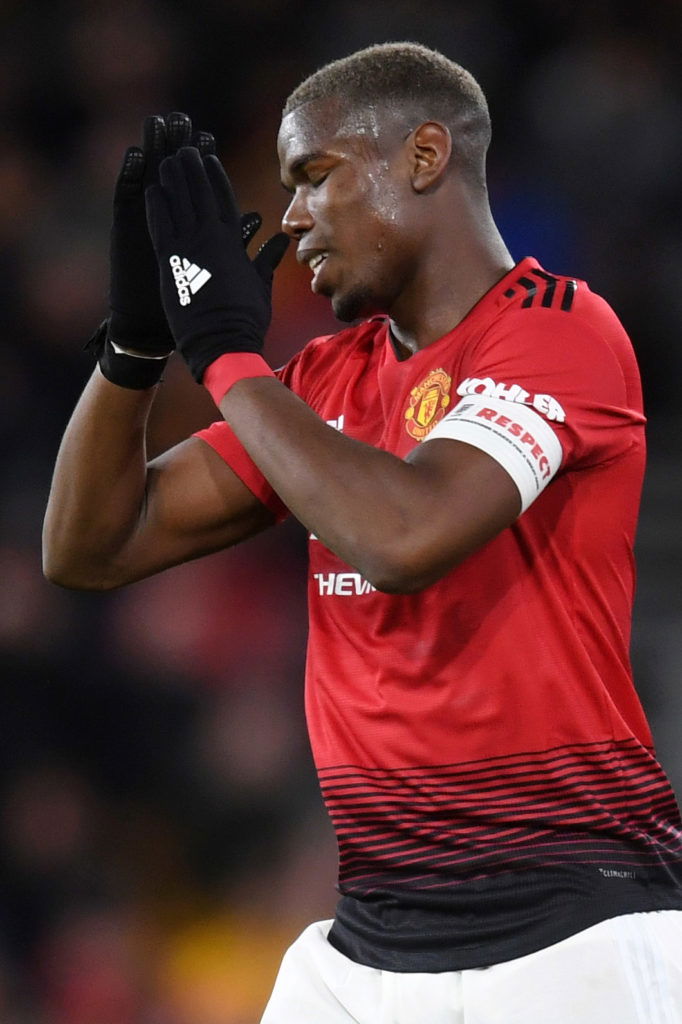 Paul Pogba went missing with the armband
If United are going to get something from a game these days under Solksjaer, it often falls through Paul Pogba.
However, with the captain's armband around his bicep, the Frenchman had another questionable performance, because not once did he threaten and he constantly lacked a creative intention.
Pogba will remain United's captain it seems, considering his age and that his future will most likely be at Old Trafford. But when United's backs were up against the wall, the ex-Juventus man did nothing that justified him holding the prestigious armband.
There seemed to be no leadership from Pogba and with Chris Smalling behind him and Ander Herrera next to him in midfield, there could be arguments that the armband should be elsewhere.
Of course, there can be no debate on Pogba's ability, which he has proven to be of a world class order since Solksjaer's takeover, but, being a captain is much more, and United's number six lacked that decisive leadership against Wolves.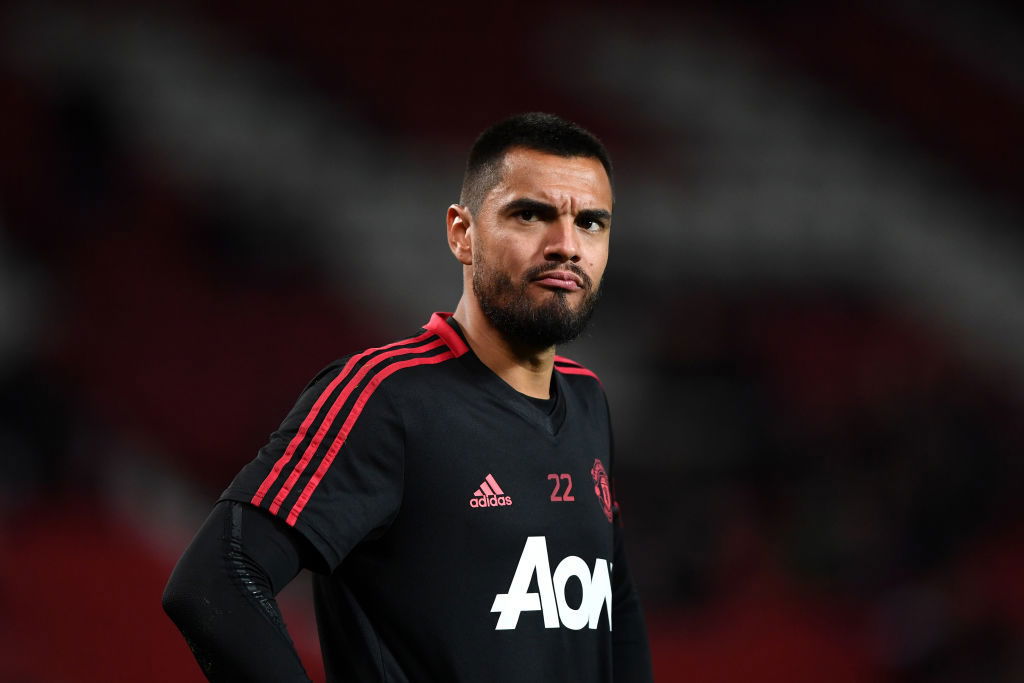 'De Gea would be proud'
Since Sergio Romero joined Manchester United after the 2014 FIFA World Cup, the Argentine has not put a foot, or a glove wrong.
Romero has 44 appearances for the Red Devils after United's loss against Wolves, and despite conceding two, he still boasts an incredible record of 27 clean sheets, which is statistically better than any other United keeper ever.
Now, of course, David De Gea will be the number one as long as he is at the club, but Romero has consistently proved himself as arguably the best number two around.
The ex-Sampdoria man produced many scintillating saves against Wolves, that makes you wonder why Romero is settling for the number two spot, because, surely, he would hold the number one jersey at many other clubs.
Romero brilliantly saved from a Diogo Jota one-on-one early on, which was then bettered from a remarkable reaction save from a Raul Jimenez bullet header. 
Now, of course, the scoreboard reads 2-1, but without Romero, it may have been more, and he was arguably United's man of the match.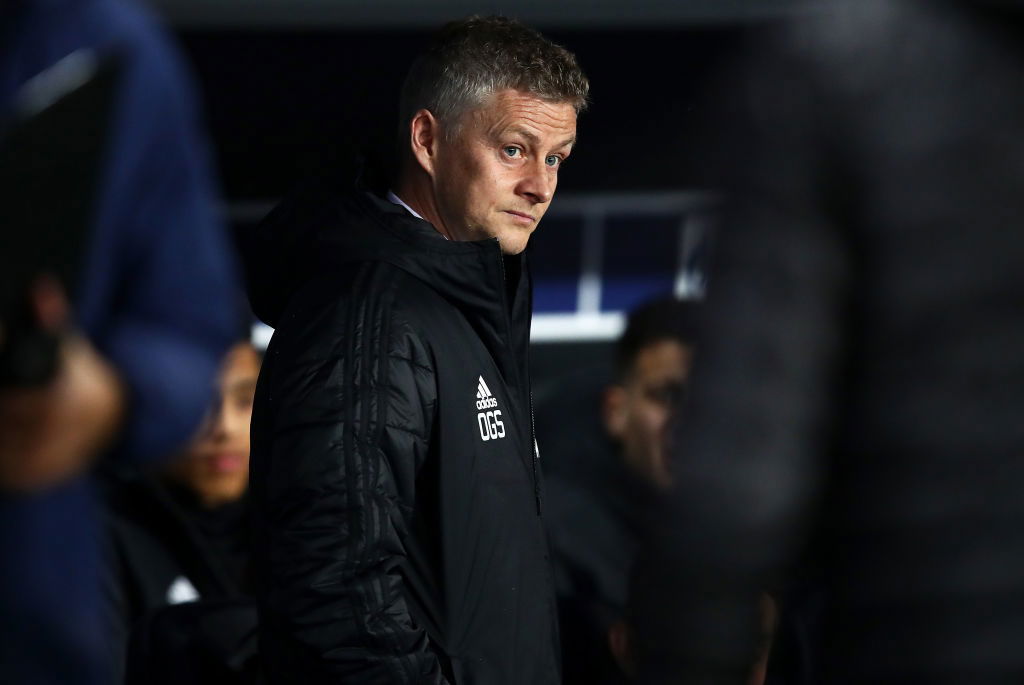 Full steam ahead Barcelona?
Those famous words yelled out by Clive Tyldesley back in '99, and now, they are going to be echoing in the ears of the Norwegian at the helm once again.
United are now knocked out of the FA Cup and the fourth spot, as a result of their defeat to Arsenal, looks a tough ask as well. 
So, surely with regards to a trophy and obtaining Champions League football next season, they must put all their eggs in one basket, and therefore, go full steam ahead Barcelona once again.
The Red Devils currently sit two points behind the Gunners in fifth place in the league table, and Chelsea are breathing down their necks with a game in hand, which, if they win, will force United back into sixth, where they sat for so long under Jose Mourinho. 
United are rightfully so, massively second favourites against the Spanish giants in the Champions League, but if they want a trophy, and if they want the Champions League next season, a victory over Barcelona may be the only way.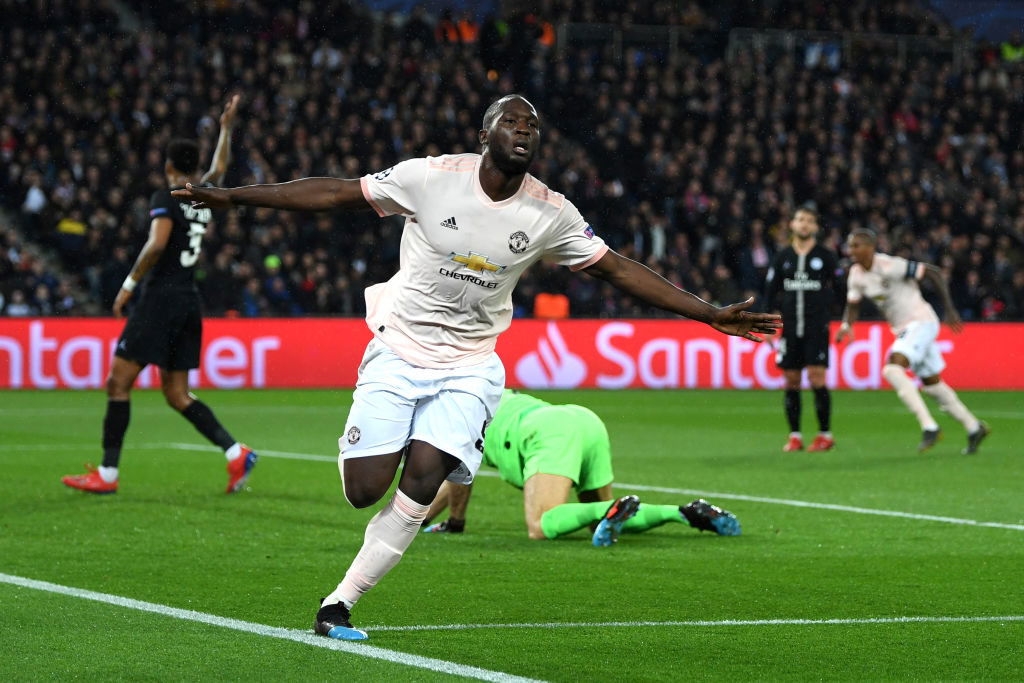 Romelu Lukaku was heavily missed
Throughout the game, United were begging for a plan B and lacking that something spectacular, which, from the get-go, looked a million miles away.
Rashford looked off the pace, Lingard's usual crucial movement dissapeared and Anthony Martial showed signs that his injury may still have got the best of him.
In truth, the entire United lineup looked slow and tired, which may come down to fatigue, because after such a thrilling finale in Paris, United travelled to London for a must-win battle against Arsenal.
But, Lukaku right now is United's man in form, with five goals in four games before his absence in the FA Cup, but due to his injury midweek, United had to prepare without him, which, clearly, did not go well.
There was little movement without him, obviously no clearcut chances within the box, and United, as a result, looked like an attacking setup that played with little tactical intent without a recognised number nine.
Thankfully for United, the Belgium international's injury is not serious, and if United are going to get scoring again, it's looking like Lukaku is the answer.
---