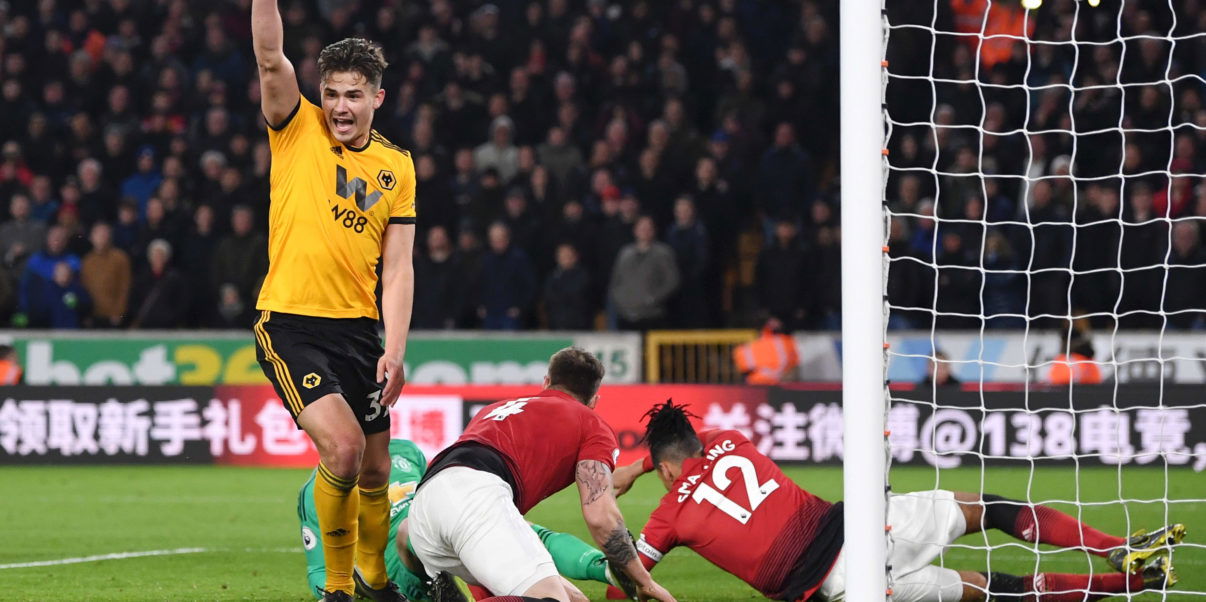 Four Findings: Wolves 2-1 Manchester United
Wolverhampton Wanderers comfortably beat Manchester United 2-1 for the second time in three weeks at Molineux on Tuesday evening, thanks to an own goal from Chris Smalling, after Ashley Young saw red.
United took the lead early on through Scott McTominay's first goal for the club, a low-driven shot which Rui Patricio failed to keep out.
United looked at ease at this point, with Fred and McTominay in the centre, controlling things well.
However, it did not take long for Wolves to get back in the game with Diogo Jota netting against United, just as he did in the FA Cup 17 days earlier.
Jota's goal seemed to lift Nuno Espirito Santo's men and the home side quickly became the dominant team from there on out.
From Wolves' equaliser, United looked slow, weak and tired and the game was eventually won by the home side through a calamitous own goal from Smalling, which quite fittingly summed up United's night.
Ole Gunnar Solskajer has now lost twice at Molineux, and it seems like his magical start is fading away. Here is what we learned from the game.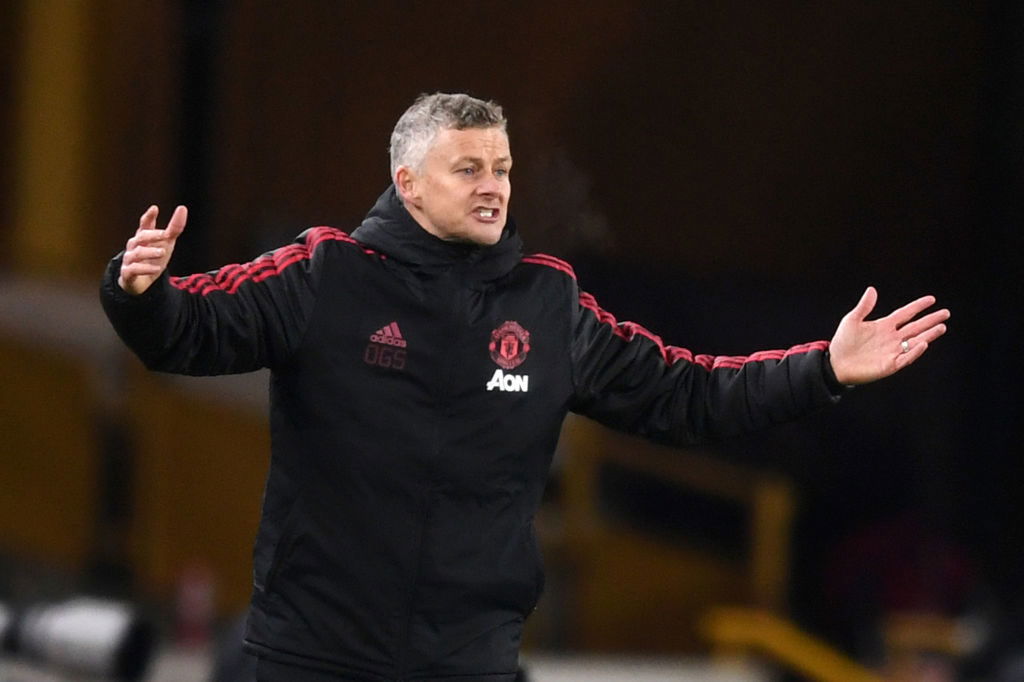 It's very Jose Mourinho-esque right now
It's one thing losing a game when you're Manchester United, but to lose it in the fashion they did against Wolves, is another.
Despite taking the lead, and looking quite comfortable, Solskjaer's men were by far the second best in the long run and it all looked very familiar. 
Under Jose Mourinho, United never really had much of a style. The idea was to find a way through, or lump it up to Marouane Fellaini if things aren't working out.
However, under Solskjaer they have earned back that United flair, but as of late, it is looking very Mourinho-esque again.
Things are slow, players are lacklustre, chances are created from individuality rather than team ethic and all in all, they are lacking a style just as they once did.
Perhaps this is just a blip, but in the past four games United have convincingly lost to Arsenal, luckily edged past Watford in a very Mourinho-esque manner, and now registered their second defeat to Wolves in that time.
It is quite ugly again right now and Solskjaer has got to do something.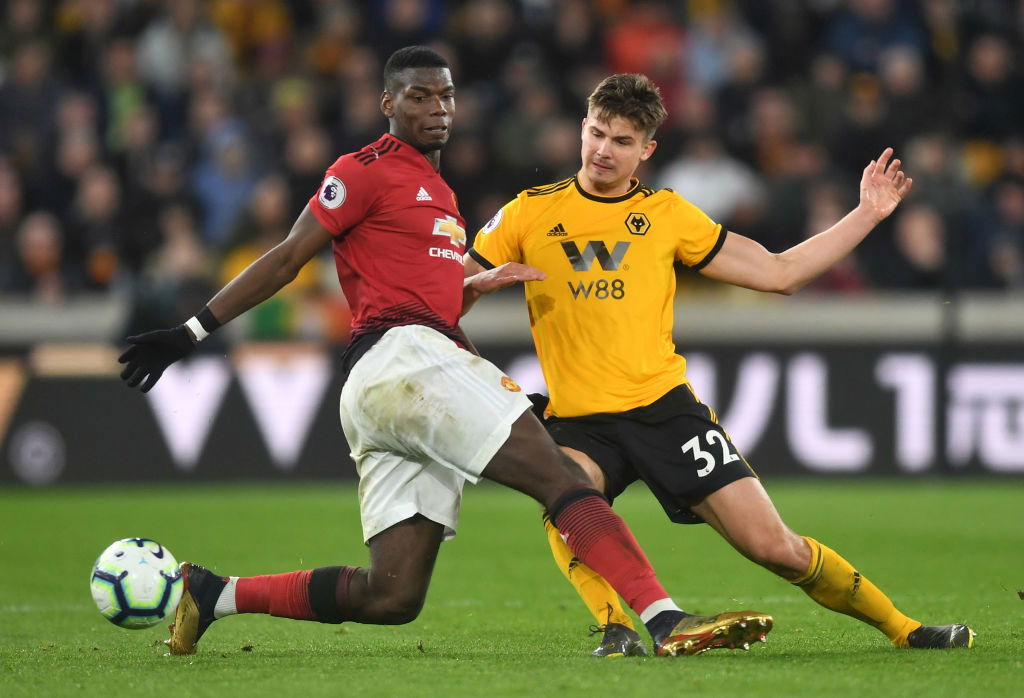 Pogba has gone missing, again
Truthfully, it was one of his worst ever performances in a United shirt.
Pogba created no chances, carelessly strolled around all night and passed it sideways throughout, offering nothing of an attacking output at all.
It seems the Frenchman has slipped back into his form under Mourinho in the last couple of games, just as the team has. But, we know how United work by now; if they are going to win, Pogba needs to perform.
Under Solskjaer, the ex-Juventus midfielder has undoubtedly been the starman, so he can perhaps be excused for the odd poor showing.
However, his efforts against Wolves were truly abysmal. He looked lazy and almost like he did not care, and, we have heard that many times before.
Pogba has to fix up and look sharp again because right now, he and United look mid-table at best.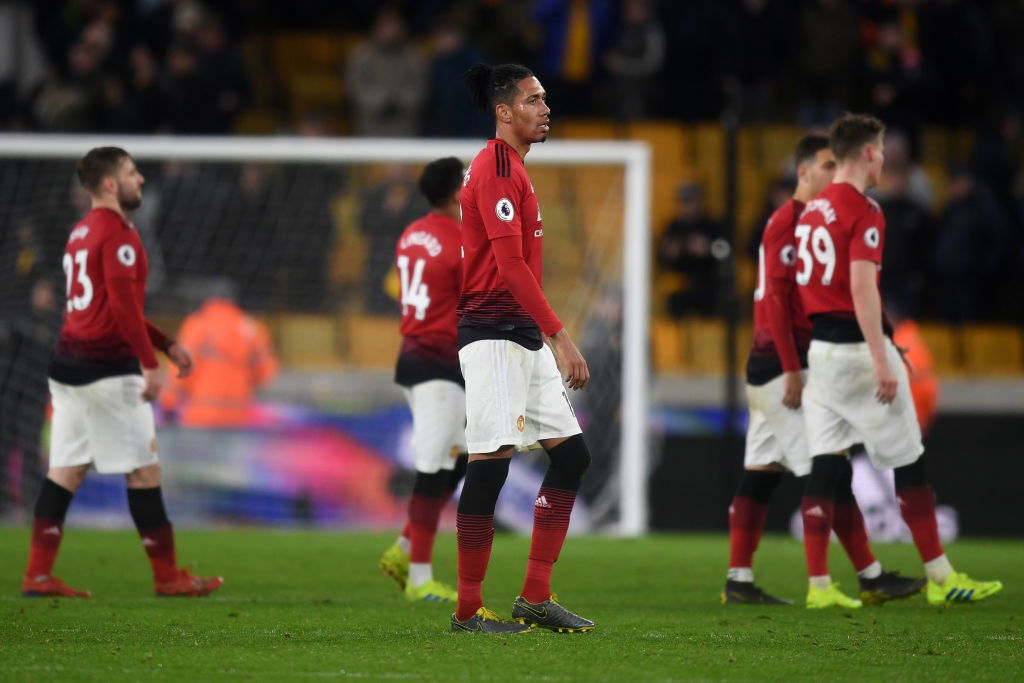 Top four a big ask now
Because of United's defeat, they remain in fifth, level on points with fourth-placed Spurs and three points behind Arsenal in third, and both of the north London sides have a game in hand.
Before Solskjaer, it became fairly apparent that United were going to struggle to get top four when the Norwegian came in, but his almighty surge up the league has given the fans some hope ever since.
However, defeats to Arsenal has left that hope hanging by a thread, and now with Spurs and Arsenal both yet to play, it is hard to see United getting in Champions League next season.
The Red Devils host West Ham, before travelling to Goodison Park, with the Manchester Derby following this and a showdown against Chelsea at Old Trafford four days after. 
To make matters worse, Chelsea also have the chance to leapfrog them if they defeat Brighton at Stamford Bridge on Wednesday.
So, full steam ahead Barcelona?
Ashley Young on borrowed time
Ashley Young joined Manchester United back in 2011 and instantly became a hit at Old Trafford.
His simple, yet effective inside-outside dribbling always resulted in either a wicked, inch-perfect cross or a curling beauty in the postage stamp.
But, eight years on, the ex-Aston Villa man is really struggling and surely on borrowed time.
His poor season this campaign comes off the back of a fabulous season that even saw him play a vital role in England's route to the World Cup semi-finals, playing fantastically well at left-back for the Three Lions.
However, this year is the opposite. Young's lightning pace has diminished, his reading of the game way off and his tackling horrendous, hence his red card for a second poor challenge.
Perhaps the Englishman will stay at the club, considering fellow long-term stalwart Antonio Valencia is departing in the summer and Diogo Dalot just 19. Although, at 33-years old, surely there must be considerations to move Young on in the summer.
---