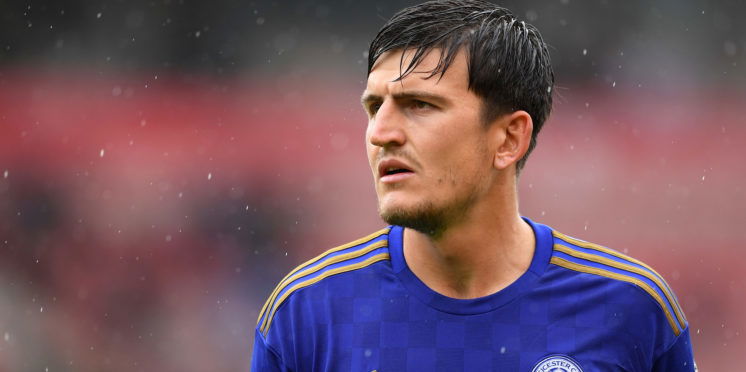 Will Maguire be worth the record transfer fee?
Manchester United are poised to make history as they finalise a deal with Leicester City for defender Harry Macuire.
According to Sky Sports, the deal will be for £80 million, which would be a record transfer for a defender. Liverpool previously held that after acquiring Virgil van Dijk from Southhampton for £75 million.
Maguire spent the last two seasons with Leicester City, where he grew into one of the best defenders in England. He played all 38 games of the 2017-2018 season with Leicester and he finished as the team's Player of the Year.
Last season, after nearly completing a move to Manchester United in the summer, Maguire played in 31 league games for Leicester City and again ended the season as one of the team's most important players.
Although he was successful with Leicester City, Maguire's most impressive performances were for England in the 2018 World Cup. He played in seven tournament games and famously scored the winning goal against Sweden in the quarter-final.
Manchester United will be hoping that Maguire brings some of these world-class performances with him once he makes the move to Old Trafford.
Read Man United verdict
Maguire joining Manchester United will make him instantly one of the team's most versatile defenders. What makes him great is his combination of size and agility. He possesses the strength to handle bigger forwards with a physical presence in the box, but he also is quick enough to keep up with almost anyone. At the same time, Maguire is exceptionally durable, as he has played in at least 29 Premier League games each of the last three seasons.
Maguire will be aiming to form a partnership with Victor Lindelof in the middle of United's defence. Lindelof made 30 appearances for Manchester United last year, and he, like Maguire, has developed into one of the better young defenders in England. If this Maguire-Lindelof partnership takes off like many think it will, Machester United certainly will not regret paying the record transfer fee for Maguire.
---