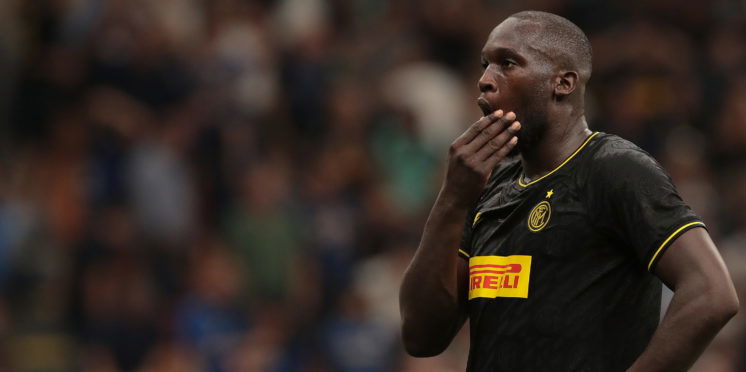 Are United regretting the Lukaku deal?
The distance between Old Trafford and Goodison Park is about 50 kilometers and both clubs can be mentioned in the same sentence when names like David Moyes or Marouane Fellaini are involved.
However, we will now examine the curious case of Romelu Lukaku, who has turned out for both clubs. The combined total appearances for both clubs is 207 with the goal count in three figures and if that does not represent a serial goal scorer then forgive me for not knowing what else will.
Everton pocketed an initial £75 million when they sold Lukaku to United in 2017 making a profit of more than £45 million from the £28 million they had paid Chelsea.
Last month, Manchester United cashed in on the striker for a reported €80 million as they shipped him off to Inter. In doing so, United followed in the footsteps of Everton by selling a prolific striker whose goals they need but in the Toffees defenCe it was proving hard to keep a top player who was questioning their 'ambitions'.
United may have thought they're better off without Lukaku, but are they right to think that?
For starters his replacements, Anthony Martial and Marcus Rashford have failed to live up to the hype unlike Lukaku.
Despite Martial and Rashford's tremendous potential, their goal scoring ratio has not been as good as they would have liked for a club that are seeking a top-four finish.
Since the start of the 2018/19 season, Martial has scored 12 goals in 30 Premier League matches with an average of 0.4 goals per game, meanwhile Rashford has 12 goals in 37 Premier League outings with an average of 0.32 goals per game. It is safe to say neither of the duo can exactly carry out goal scoring duties with consistency despite being the only two recognised and experienced forwards at United currently.
Was it a case of balancing the books having invested heavily in Harry Maguire? If that is the case Manchester United may have spent the summer shooting themselves in the foot because despite their slight improvement at the back, goals have been hard to come by since the Chelsea win, with the Red Devils only managing a return of four in four.
Meanwhile in Italy, Lukaku is already enjoying himself with two goals in three matches including a penalty.
Maybe it was a case of loss of form on the Belgian's part as he lost his way at the beginning of Ole Gunnar Solskjaer's reign with the likes of Rashford flourishing.
In conclusion, United have followed in Everton's footsteps by parting ways with one of the best centre forward to play in the Premier League.
Everton would probably be knocking on the top six door with ease had they invested more and wisely around a team that contained the Belgian, but as for United, it is still too early to tell. Cometh the hour, cometh the man amongst the attackers left at United a hero might rise.
---