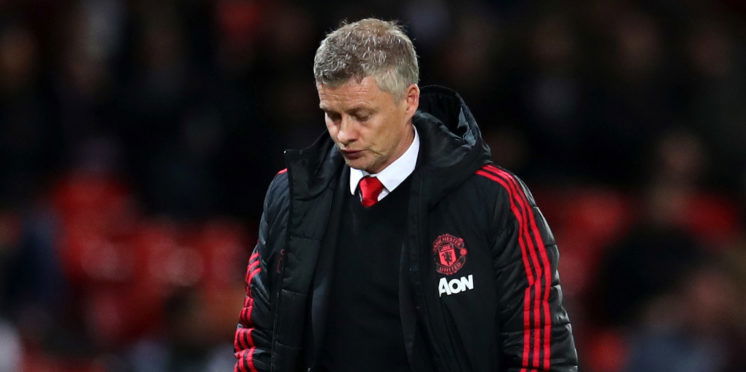 Solskjaer gets it wrong – again!
Here we go again, another poor performance from United. You can blame whomever you want; the players, the manager, the board, etc. The reality is that Manchester United are in relegation form with the points we've won since March.
We needed a great rebuild over the summer and a net spend of about £70 million was not enough.
There are big gaps in our front three and midfield as shown by the game against West Ham. After Rashford went down injured, you had Lingard up front and even Dan James played as a striker for a while. With the greatest of respect to them both, it's shocking to see these two play as strikers.
Regardless of that unfortunate injury, we should have had a better team out against West Ham. Yes, we were playing away from home but the starting XI was set up to defend. After all the issues we had with Jose Mourinho parking the bus, Solskjaer is doing it himself. He's picked players who have disappointed this season and they certainly disappointed fans in this game.
My big issue with the formation was the inclusion of Mata in the number 10 role and pushing Pereira wide. There hasn't been a single game this season where Pereira played well on the right wing. He did get himself an assist against Chelsea but he had a poor game overall that day.
Solskjaer picked the same front four as he did against Southhampton and against Leicester. This front four failed against both teams.
Clearly this was the wrong move but Solskjaer had limited resources. I argue that he could have done better though. Why would you start Mata when he clearly tires after 60 minutes? You could have played Lingard, Pereira, or Gomes in the number 10 role; I would have chosen Periera.
For the right-wing position, I would have started Lingard because there's no one else that could play there for United. Mata simply can't play as a winger because of his lack of stamina.
I wouldn't move James out of the left-wing position so we are left with Lingard. Honestly, that would have been a better front four compared to what Solskjaer went with. Lingard would have been better on the wing over Pereira due to his pace, work-rate, and press. While Pereira would have been better than Mata in the number 10 role due to his stamina and physique.
Another issue I had with Solskjaer's lineup was starting Matic over Fred. Matic didn't have a terrible game but Fred was great when he came on. Fred also impressed against Leicester, as he did against Astana too. So why would you start Matic over Fred?
My only response to this is that Solskjaer wanted to play a very defensive game. The dynamism of Fred was needed. When Fred came on, he was playing sharp forward passes and he injected a good bit of pace into the midfield. We needed a hard worker in the midfield and only McTominay stood up to that task.
Some may argue Rojo should have started over Young after his brilliant performance against Astana. While it was just Astana, Rojo showed great character to be back in the starting line-up.
---