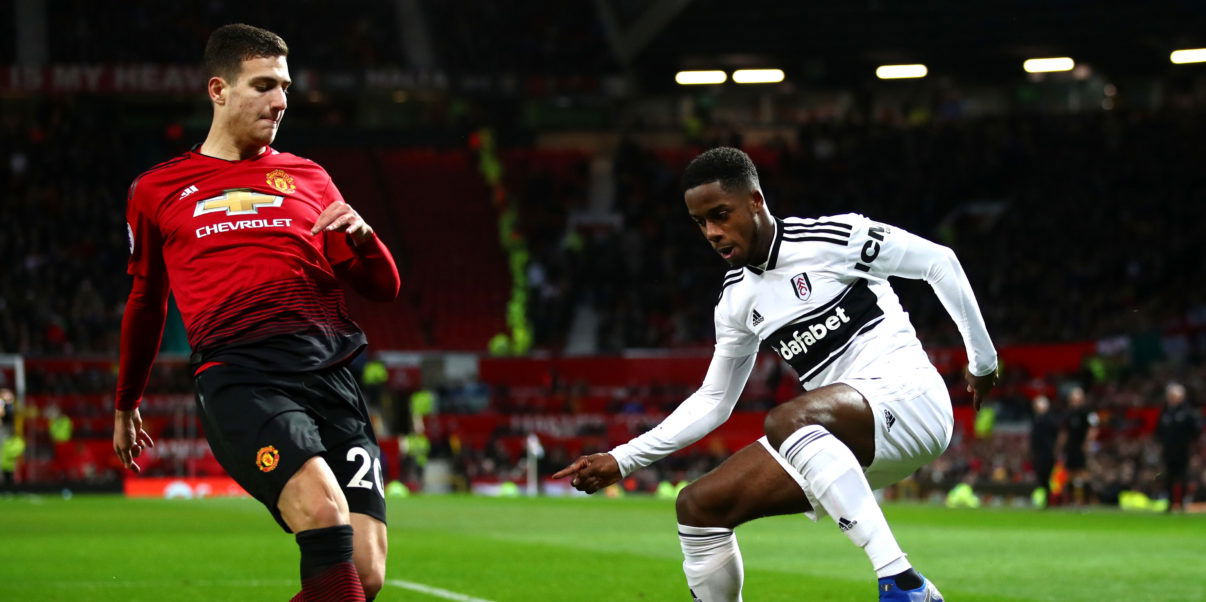 Mourinho hails Dalot as United's new Gary Neville
Diogo Dalot, the 19-year-old full-back who was signed by Manchester United this summer in a deal said to be worth around £19 million from Porto, has been tipped to become a success at the Old Trafford by Jose Mourinho.
Dalot made his debut for the club this month after spells on the sidelines due to injury. However, his recent performances have seen him compared with the Red Devils legend Gary Neville, who was arguably the club's most successful right-back.
In just his second start of the season against Claudio Ranieri's Fulham on Saturday, he earned the club's Man of the Match award following a strong display against the visitors.
Speaking to reporters after the game, as reported by the club's official website, Mourinho hailed the player's potential.
Everybody knows that he has fantastic potential.

I don't want to compare, especially not the number of titles but he is probably the same age as Gary Neville when he came into the first team. Probably he can follow Neville in this dynamic of more than 10 years as United's right-back, with amazing conditions to improve, because as I was saying he's 19 years old.
The former Porto manager said that he understands he's just a kid and inconsistency in his performance is acceptable. He added that he has been brought by the club to be the first choice right-back at the club for the coming decade.
He's a 19-year old boy, it's important not to forget that, not to demand from him super consistency because he is a kid. He's just arrived in the Premier League and arrived after four or five matches in the Portuguese league – no more than that.
---