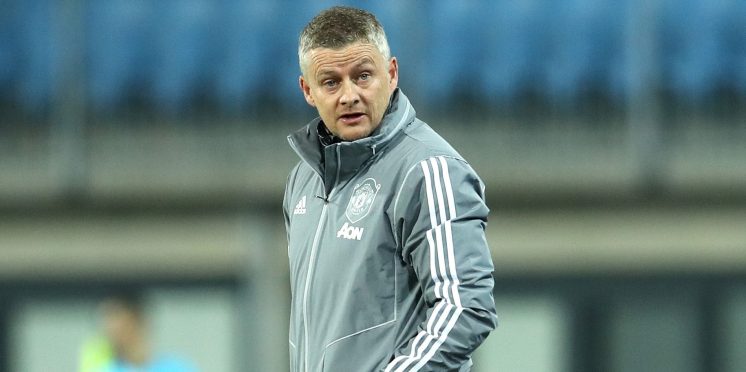 Solskjaer's Hidden Menacing Message to his Players
Ole Gunnar Solskjaer's side has been impressive of late, as they have been unbeaten in their last 16 games. After the resumption of the Premier League, United have looked completely transformed. These players would have seen their heads drop after conceding an early goal to a relegation side at the start of the season but now, the team is hungry to score, no matter what.
The stark revival of the team could be placed on the improvement of many players but the most improved part of United's game comes from their midfield. Before Christmas, United were going through a midfield crisis but now, the likes of Fred and Scott McTominay have been stuck on the bench during league games.
The arrival of Bruno Fernandes and the return of Paul Pogba have definitely helped United become such a devastating team on the attack. To add on, Nemanja Matic looks like a completely new player who no longer passes the ball sideways or backwards but instead, passes the ball forwards with precision. However, as great as these players have been, Ole has shown he would not hesitate to drop them if he sees a dip in their form.
To start off, at the Spurs game in mid-June, Ole started the match with Pogba on the bench. He chose Fred and McTominay to hold the midfield which did surprise many. Ole's message to Pogba was that even though he is a quality player, he would need to work his way into the team as Fred and McTominay have been vital all season. Pogba did just that having an instant impact against Spurs and cementing a starting position in the midfield since then. However, Pogba needs to make sure he doesn't lose form because Fred and McTominay will be breathing down his neck for a starting spot.
Against Bournemouth at Old Trafford, Ole subbed off Matic and bought on Fred which was the only substitution he made in the midfield. I do believe this was due to Matic being shaky throughout the game. He did not have a bad game by any means but this was not the same tidy Matic we saw in June.
Ole bought Fred on who was tenacious and the lad could have even gotten a goal late in the game. Now I don't think Fred will replace Matic in the next game as Matic has been absolute class in the previous matches, but it shows that Ole is not messing around.
The manager is looking to secure a third-place position in the table and he needs all his players on their feet. A small slip in form could mean that you may not start the next game and another player will be stealing your spotlight for the rest of the season.
---