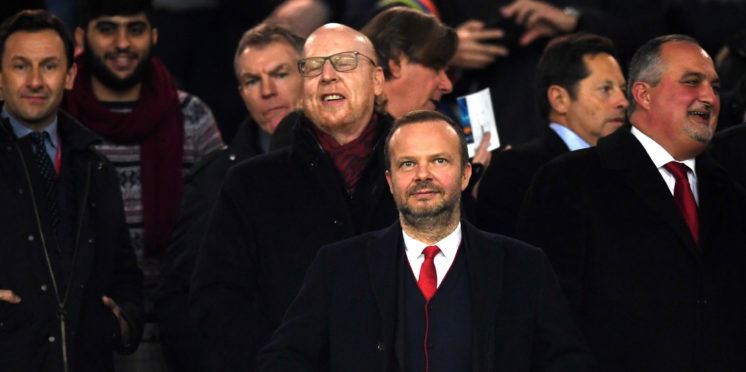 Six ways United can save money this summer
Since Sir Alex vacated the Manchester United hot seat, the transfer expenditure has exceeded £900 million spanning across four manager stints.
The fallen giants continue their rebuilding with Ole Gunnar Solskjaer aiming to take this United squad to the Champions League so they can continue their rebuilding.
Shockingly, Manchester United are going little conservative on splashing the cash this season. Their resistance to pay big-money this season can be interpreted from the ongoing lengthy negotiations for Harry Maguire, Sergej Milinkovic Savic, Bruno Fernandes coupled with their successful Aaron Wan-Bissaka.
Most of their transfers have failed the Red Devils and this has largely impacted the Red Devils transfer business this season. The Red Devils were undeterred (and insensible at times) while splashing the cash as most of their transfers have failed (needless to mention the wages) and now have probably resisting the urge to go for the big-money signings (Neymar, Koulibaly).
So how can the fallen giants can save money and still make significant quality additions to the squad? Let's consider the options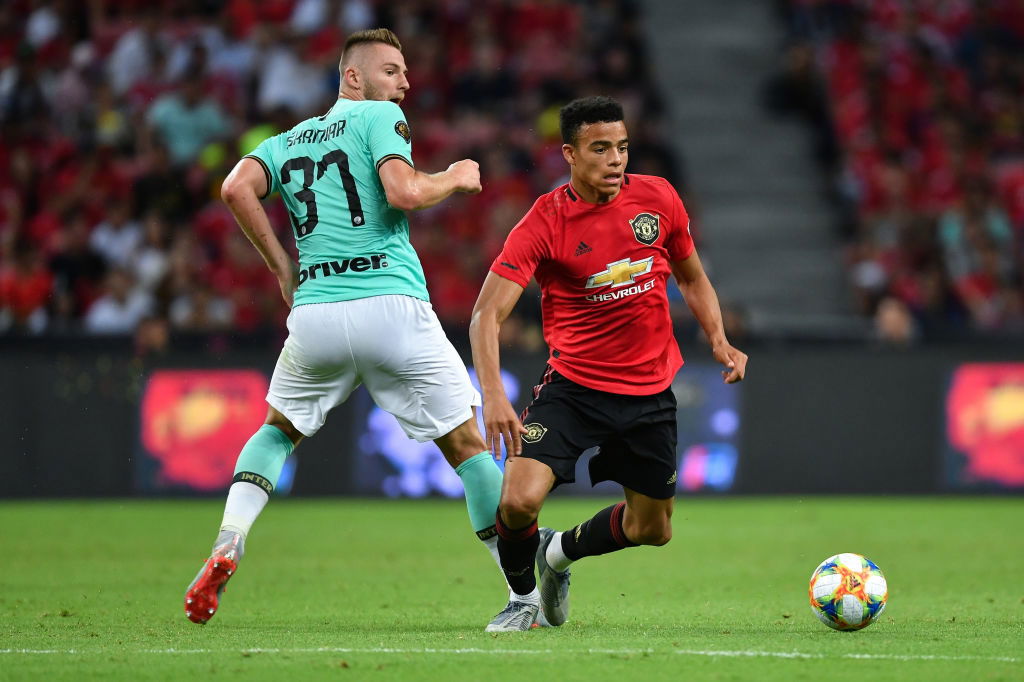 Mason Greenwood
The 17-year-old striker has been a hit in the youth leagues and given some encouraging performances in the friendlies. Performing a roulette on Milan Skriniar (widely regarded as one of the best centre-backs, once a United target) is just a reminder of the confidence the inexperienced lad is displaying.
With Romelu Lukaku touted for a possible move to Juventus or Inter Milan, Marcus Rashford (Ole's preferred striker) possibly is staring at more game time as the main striker. Alexis Sanchez and Anthony Martial can stake their claim to be the back-up strikers or secondary strikers or may continue even their existing role at the wings.
So where does Mason Greenwood fit in?
Remember Marcus Rashford's entry into the team?
A last minute injury to then preferred striker (Anthony Martial), Rashford who was named as substitute was elevated to the starting line-up. The boy took his chance and scored 2 goals. This was followed by a Premier League debut against Arsenal and scored 2 goals with an assist to Herrera's goal.
Well Greenwood may not get fairy-tale debut as like Rashford got, but with Thursday night football (Europa League) at Old Trafford, Greenwood can be a good option to ease out the fatigue.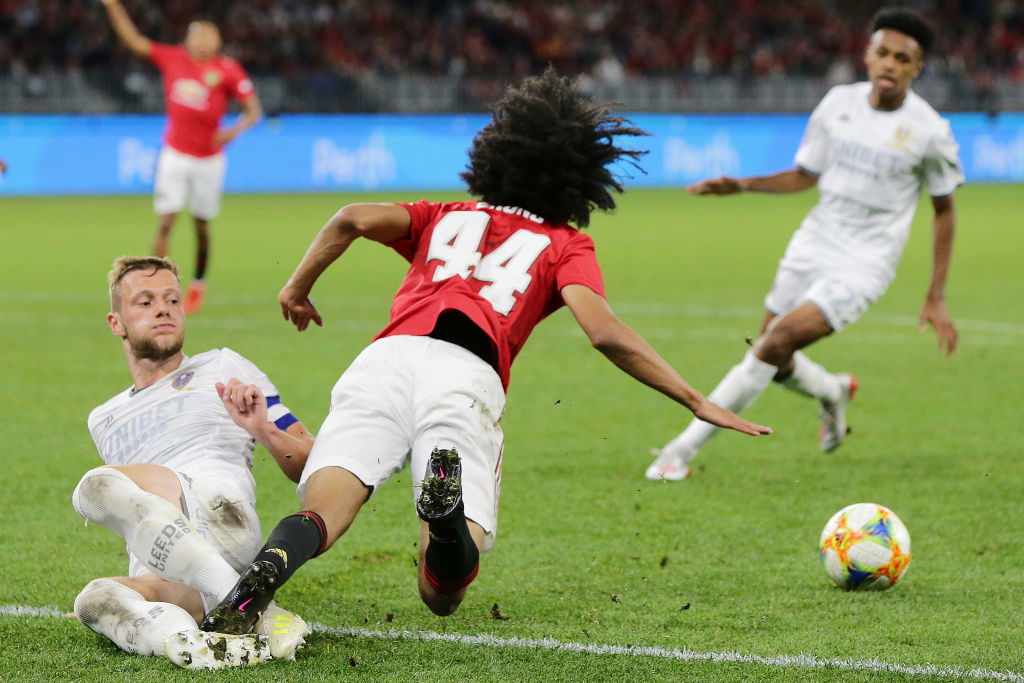 Tahith Chong
Manchester United's problem with the entire right side of the pitch is well known to all. The last reliable/specialist players that played on the right side of the pitch were probably David Beckham and Gary Neville. Yes, there were cameo appearances by Rafael da Silva, Antonio Valencia (and largely managed by other left wing players – Giggs, Nani etc.) but no one could largely stamp their authority on the right side.
New signing Aaron Wan-Bissaka has been terrific for Manchester United in the friendlies and may finally be the answer to their long standing Right Back woes.
What about the right winger? United fans will be yearning for Jadon Sancho, but the transfer is very unlikely this season (Costs involved and no Champions League). And that's where Chong comes in.
The 19-year-old Dutchman plies his trade at right wing. He has delivered some decent performance with his biggest contribution was winning the penalty in 4-0 victory over Leeds United. Not to miss that he actually beat 3 defenders prior to winning that penalty. The Dutchman won the United's Reserve Player of the Year last season and may be presented at more opportunities in the first team squad. Good dribbling skills and High work rate may just work in his favour.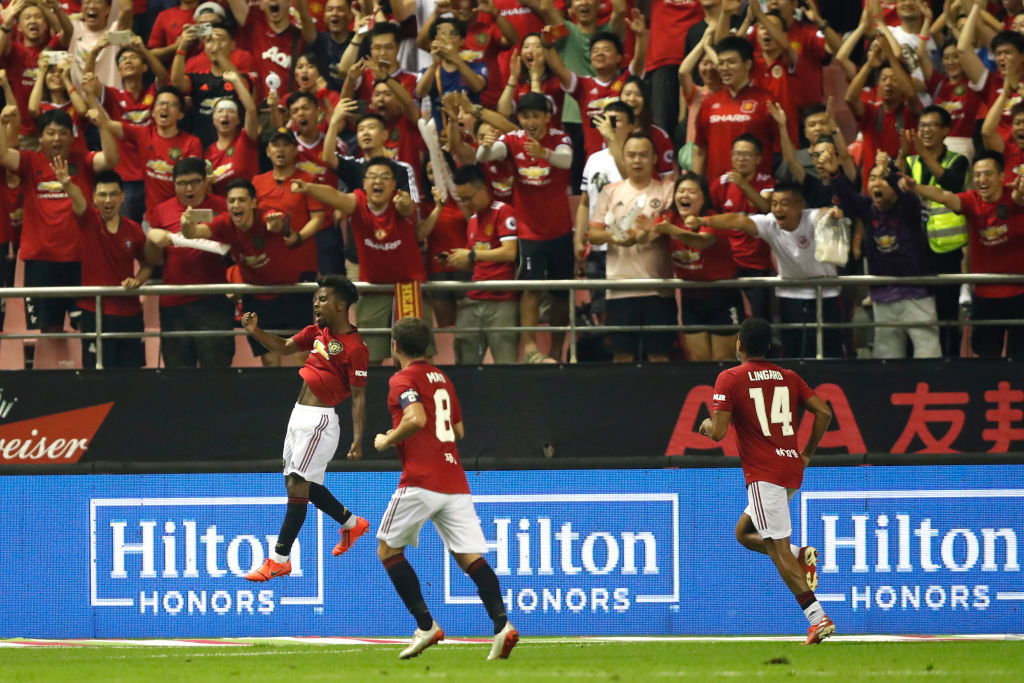 Angel Gomes
Juan Mata has been good for Manchester United but one cannot deny the signs of the Spaniard slowing down. If Bruno Fernandes does arrive at Old Trafford, pretty much likely that Spaniard may be staring down at some bench time.
Angel Gomes displayed immense composure and the nerve to keep score the stunning winner against Tottenham in the pre-season friendly. The Englishman can provide a decent back-up to Juan Mata and may be to Bruno Fernandes.
Although Gomes will have to work much tougher than aforementioned U23 colleagues, but mighty Barcelona and the moneybags PSG tracking Angel Gomes, Ole Gunnar Solskjaer may be forced to give him more game time considering the fact that his contract expires next season.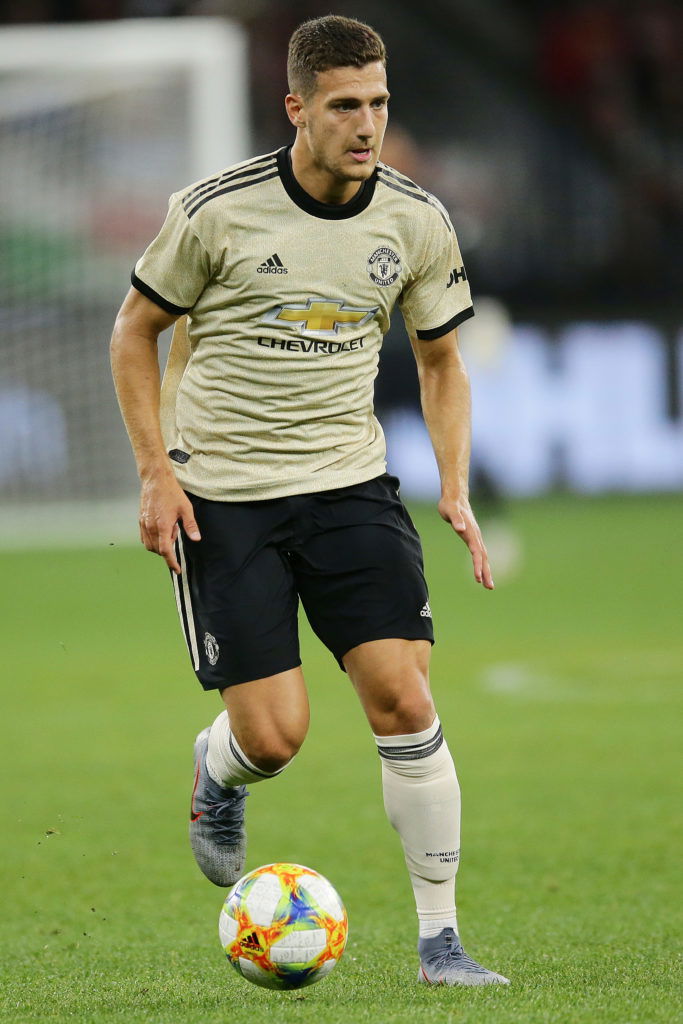 Diogo Dalot to Right Wing
Jose Mourinho said
"I don't want to compare, especially not the number of titles but he is probably the same age as Gary Neville when he came into the first team. Probably he can follow Neville in this dynamic of more than 10 years as United's right-back, with amazing conditions to improve, because as I was saying he's 19 years old."
Dalot impressed the Manchester United fans at the end of last season but the signing of Aaron Wan-Bissaka has left them with a bittersweet feeling now. It's very likely that the Portuguese will be the second option for the Right Back spot but may have to settle for that.
With the dearth of options of right sided midfielders for the Red Devils, a position shift for Dalot could be prove to be a gamble worth taking. Decent skills on the ball and better crossing abilities than Ashley Young (now a subject of hatred from the fans) could just be enough to do a better job than most players in the squad.
Elevation of Chong is a good start, but a competition is required and Dalot could be the man. Ultimately, competition improves services.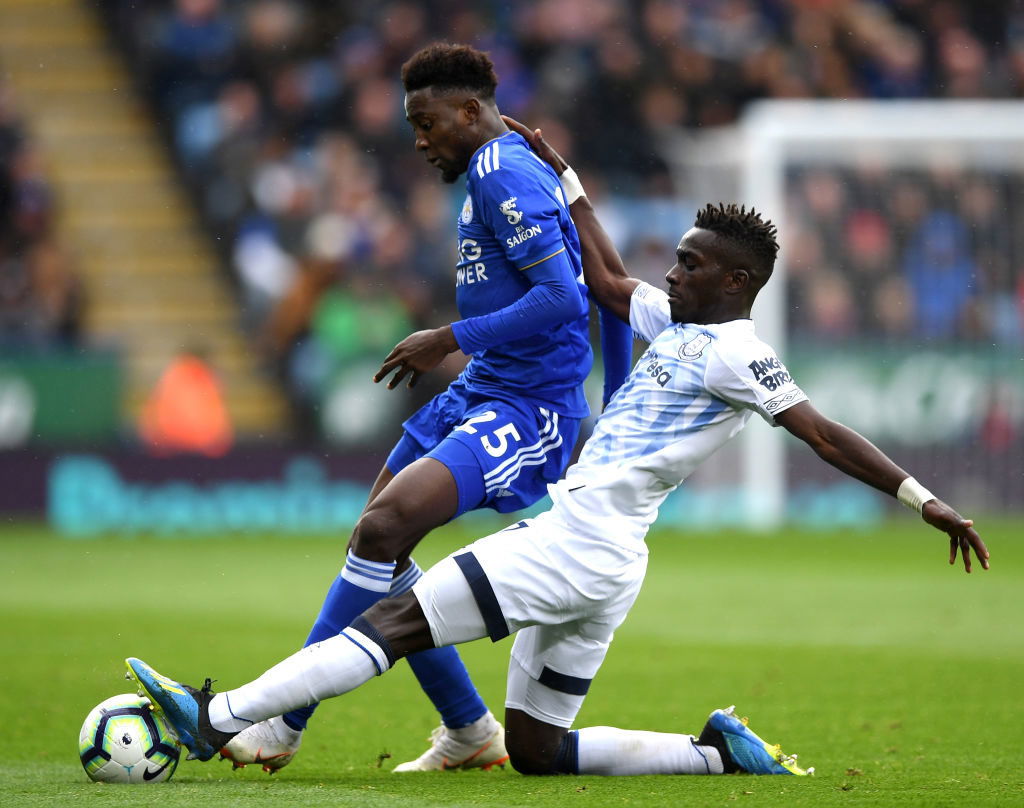 Wilfred Ndidi or Idrissa Gueye
Sean Longstaff is on the Red Devils' radar and Newcatsle United's valuation of the Englishman at £50million has reportedly put-off the fallen giants. Manchester United are hoping to sign him at a deal at a region of £30million. Nonetheless, the Englishman played about 700 minutes for the Magpies either of the values could be a gamble.
But if the price is set between £30 to 50million, why not go to Leicester City for Wilfred Ndidi. The Foxes are already unhappy with Red Devils' pursuit of their star defender Harry Maguire and pursuing another player could be make matters more complicated.
But just like Maguire, Ndidi could be a good addition to this United sqaud. A tough tackler, high work rate, a deteriorating Matic should be just enough for Manchester United to pursue the Nigerian. Gueye is very similar to Ndidi in terms of gameplay but the biggest advantage that the Nigerian has over the Senegalese is the age.
Let the below stats do the talking
Ndidi
Gueye
Matic
Appearances
38
33
28
Age
22
29
30
Blocks
9
8
18
Interceptions
83
75
31
Tackles
143
142
50
Tackles won
99
89
30
Tackling Efficiency
69.23%
62.68%
60.00%
Clearances
80
44
52
Headed clearances
41
11
28
Aerial battles won
131
32
55
Distance run (km)
405.37
332.86
312.43
Distance per match (km)
10.67
10.09
11.16
Yellow
8
6
6
Red
0
0
1
Passes
1984
1739
1836
Pass completion %
79.89
84.36
86.93
Dispossessed
36
28
39
Apart from Blocks and Pass completion, Matic is beaten in all the parameters. Ndidi and Gueye are equally good but the age is a huge advantage for Ndidi. Interestingly Ndidi being smaller in height, outclasses Matic in the aerial prowess (You there Fellaini?).
Snapping Gary Cahill
Two words. Why not?
Transfer prices being overly inflated. Manchester United chasing Harry Maguire relentlessly, but Red Devils may ultimately pay up big money. With Leicester City under no financial restrain and Maguire's contact expiring in 2023, the Foxes expect a bid of £80 million which would make him the most expensive defender, surpassing the sum paid for Virgil van Dijk by United's arch rivals Liverpool. Rumours of Koulibaly have subsided, but apparently Napoli were expecting a £100 million offer for their prized Senegalese at the earlier stages.
What will Cahill cost? Zilch. Zero.
Despite Cahill currently is without a club and no club has shown significant interest, it is oddly worrying and reassuring. Reassuring because no competition and ease of signing while worrying because why no club has yet signed him?
Cahill is experienced at the domestic and at international levels, having played over 500 games clocking over 44000 minutes may surely help and may be a good cover/competition to existing set of defenders. Although he could be rusty at the moment (having played less than 600 minutes last season), he fits Ole's one alleged important parameter – Nationality. 
---